The 3 In 1 Ultrasonic EMS Body Slimming Massager produces infrared heat to encourage blood flow underneath the outer skin layer. Fat deposits are broken down and eliminated by the body. Aches and pains are also reduced because of improved blood circulation. This massager can be enjoyed as either a facial or body infrared tool that targets wrinkles and improves skin texture with constant use. 
FEATURES:
✔️ The infrared 3 In 1 Ultrasonic EMS Body Slimming Massager reduces fat fast and the technique is comparable to the main principles found in Electronic Muscle Stimulation or EMS, slimming instruments found in beauty salons. The only difference is that you can use it in the privacy of your own home. 
✔️ With an ultrasonic vibration of 1,000,000 times per second, this Slimming Massager can stimulate and regulate the cell membrane as deep as 5-6 cm under the skin to increase skin permeability, while helping to faster absorb cellulite products.
✔️ The ultrasonic wave massage can stimulate the skin cells and restore the skin's elasticity.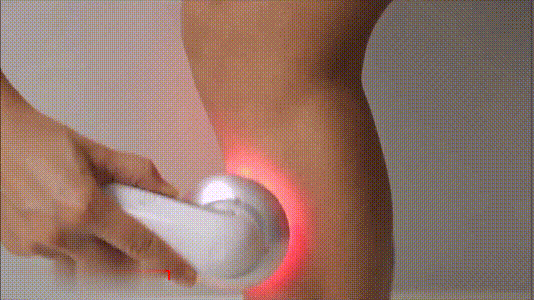 SPECIFICATIONS:
Power supply: 100-240V
Output frequency: 50-60Hz
Consuming power: 12W
Material: Plastic and Metal
Size: 19 x 8 x 6 cm
PACKAGE INCLUDES:
1 x Massager
1 x Power adapter
1 x Wire
2 Pair of Contact Pads
1 x User Manual 
FREE WORLDWIDE SHIPPING!